Mr. president. Thank you so much for being the latest entrant on team #MenEndFGM. May I start by edifying you on what this entails. #MenENDFGM is basically a movement of Men and boys in the fight against FGM, Child Marriages and other harmful cultural practices.
By this declaration in Vancouver Canada to the whole world that you will end FGM by 2022 you automatically joined this movement. How about that Mr. President?

With all the powers vested in you as the president, I believe you can save many women and girls in this country at risk of this "Monster" called FGM by reifying your word. Over 9 Million women and girls in Kenya live with the "scars" of FGM, is this not enough? Or how many more? Till we address this issue once and for all. Thank you for saying Enough is Enough, No other girl should become an FGM statistic!

I believe you can be able to lobby many more men in your government to join this fight. 'Taimagine' Mr. president; in Kisii where the lion himself CS Matiangi comes from the prevalence of FGM is 84%, don't forget CJ Maraga is from the same neighborhood. Lakini hawaongei hii maneno? Looking at Garissa where the Majority leader Mr. Duale comes from Aki ya nani we are at 94% Prevalence and they are deemed to carry out the worst form of FGM (type 3). Sir. Let's hope these Cabinet Secretaries had their note books while you're addressing the world on your intentions to eradicate FGM by 2022.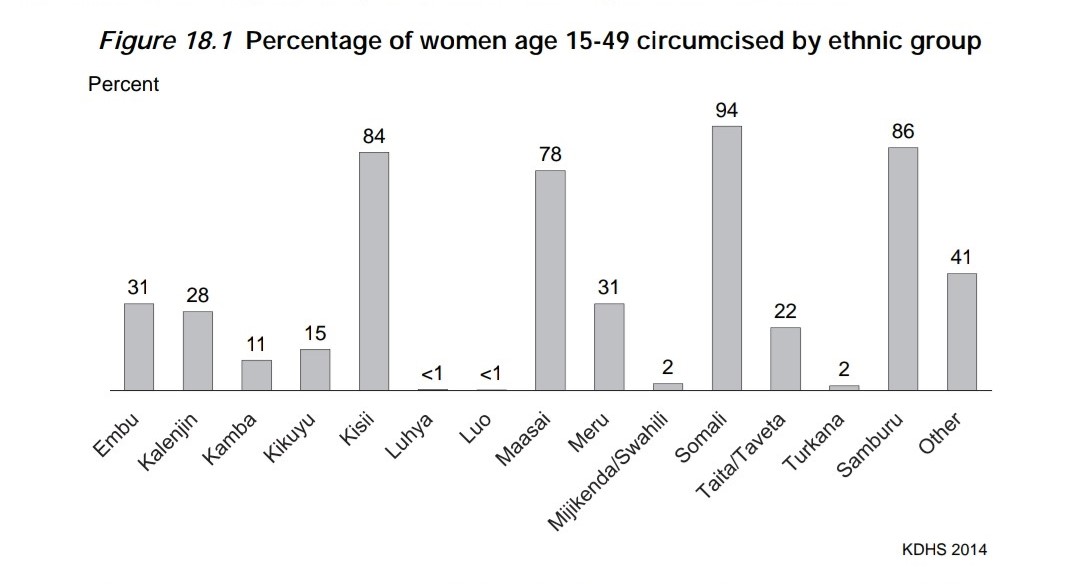 Ukiangalia Meru where our Trade CS Bwana Munya comes from, in his back yard we have lost two girls to FGM within the last 7 Months(One in December 16th 2018 ->#FGMKilledJelida and another in March 2019). Kama huamini uliza CS Magret Kobia anajua hii maneno na akikataa mtolee hii evidence Ki-Sonko.


Maze, you know you have given CS Matiangi all the powers yaani akikohoa machief wote wa Kenya wanaitika! Na hawa kwanza ndo wamekuwa wasumbufu mbaya. Most of them are sympathizers, they need a little push to get serious with their work. Hiyo stori unaonaje prezzo? can you press some buttons Matiangi afanye mambo.

Thank you for the political goodwill and your assurance, lakini sasa aki ya nani kazi ni mingi. We need to harmonize key ministries that forms the core of Anti-FGM Board to work in unison. Ensure the functions of the board are actualized in the 22 FGM hotspot counties and have the prohibition of FGM Act implemented to the letter. It is as simple and as complicated as that.
Please don't fund conferences as people will rush to you with many proposals, Juu yenyewe ile ujinga iko hii Kenya ni Mingi sana! Instead let's invest in sensitization at grassroots level, education for girls and other economic activities to provide alternative sources of income to cutters and eradicate poverty.